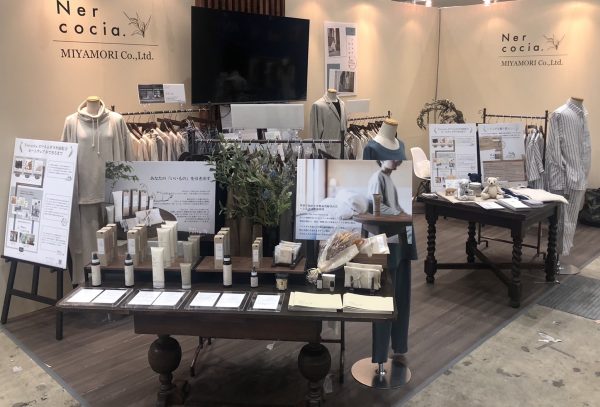 Hello everyone! We are Nercocia., a loungewear and nightwear brand made in Japan.
We are pleased to inform you that our exhibition at Fashion World Tokyo 1st Sustainable EXPO, which was held from October 18 to October 20, ended successfully!
We had a lot of visitors because the corona had calmed down. (We had a lot of visitors, as the coronas have calmed down.)
Thank you very much for stopping by our booth!