Blend「WASHI」with Cotton
Washi is blended with our original wheatgrass blended material. It is lightweight, strong, moisture absorbent and desorbent, and has natural antibacterial and deodorant properties, while maintaining the softness of the previous material.
It is moist and soft to the touch while retaining the firmness characteristic of Japanese paper.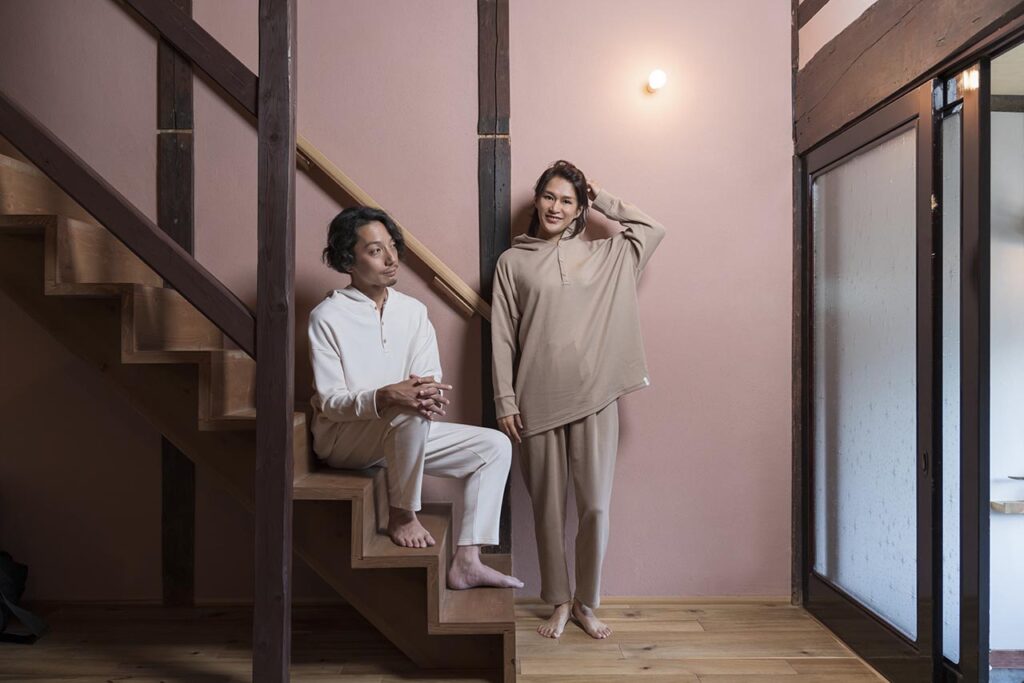 Eight lock Smooth Cotton
This fabric is made in Japan using a deformed smooth cotton knit with excellent elasticity, which is knitted with a 2-ply front and 2-ply back, as opposed to the usual 1-ply front and 1-ply back.
The air space between the skin and the fabric is filled with air, which significantly increases the warmth of the fabric. It has a soft and fluffy feel and is very comfortable to wear.
Recycle Cotton Sweat
Recycled cotton is an environmentally friendly fabric with a unique texture created by blending the cotton that falls out when making yarn at factories with a special technique that produces an uneven, natural texture.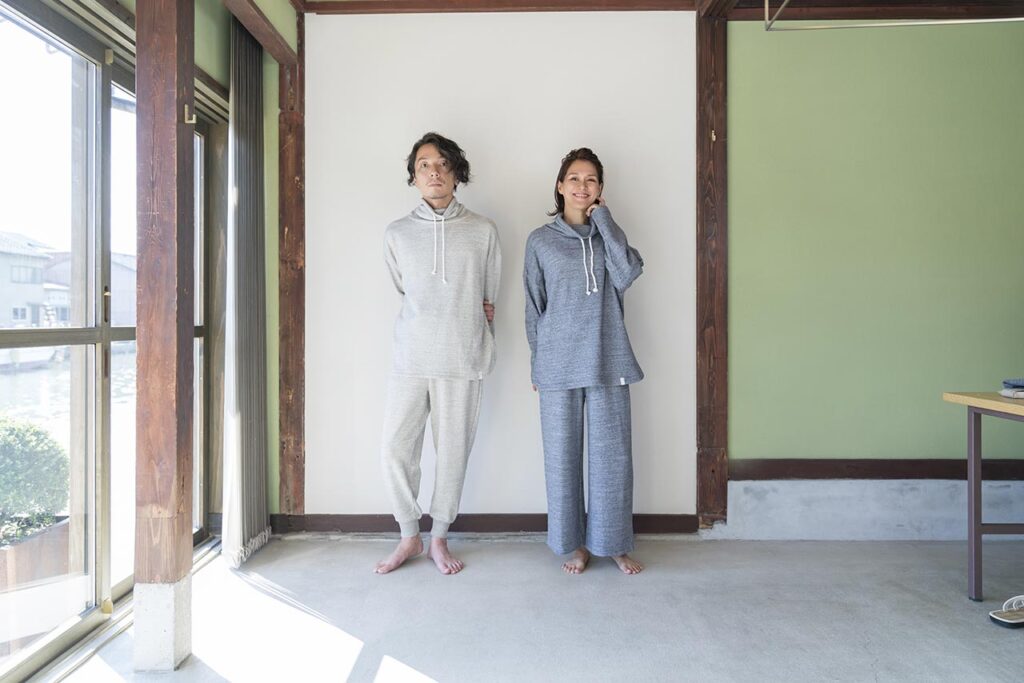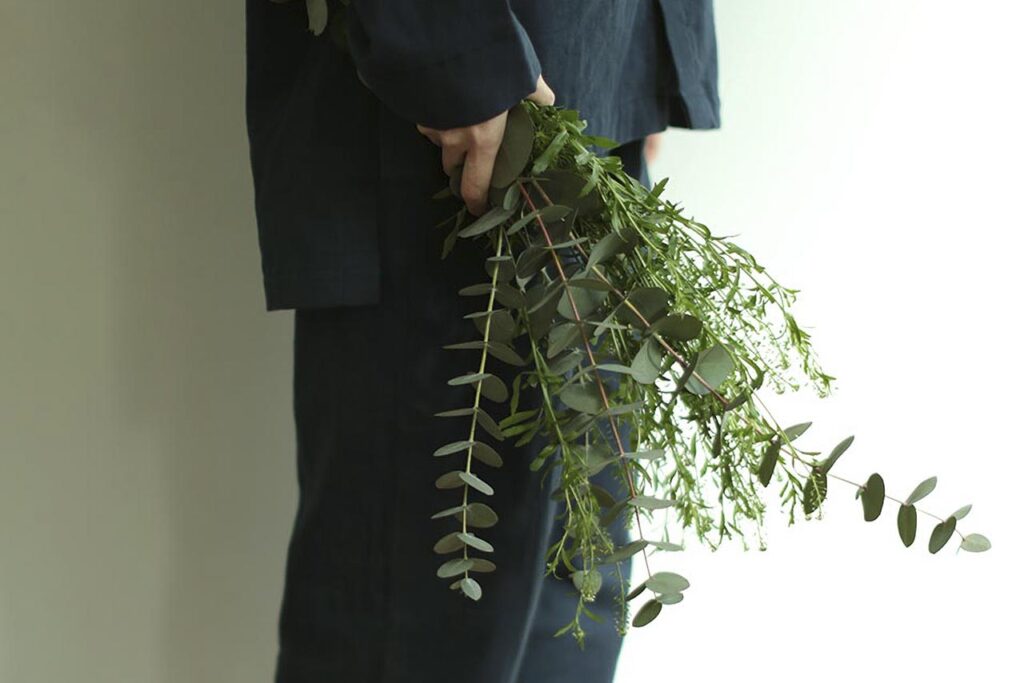 Cotton Double-gauze
Original double gauze fabric made of 100% cotton, with sweetly twisted yarns, coarsely plain-weaved, and then bleached to make it soft and airy.
To Product Page
Undyed Organic Cotton
Undyed organic cotton is woven with brown and green cotton organic yarns, which make the most of the original color of cotton. The cotton residue on the surface of the fabric is due to the fact that it has not been bleached or washed with chemicals. Please enjoy the natural atmosphere of the fabric, which we have not dared to alter.


※This product is currently for sale.