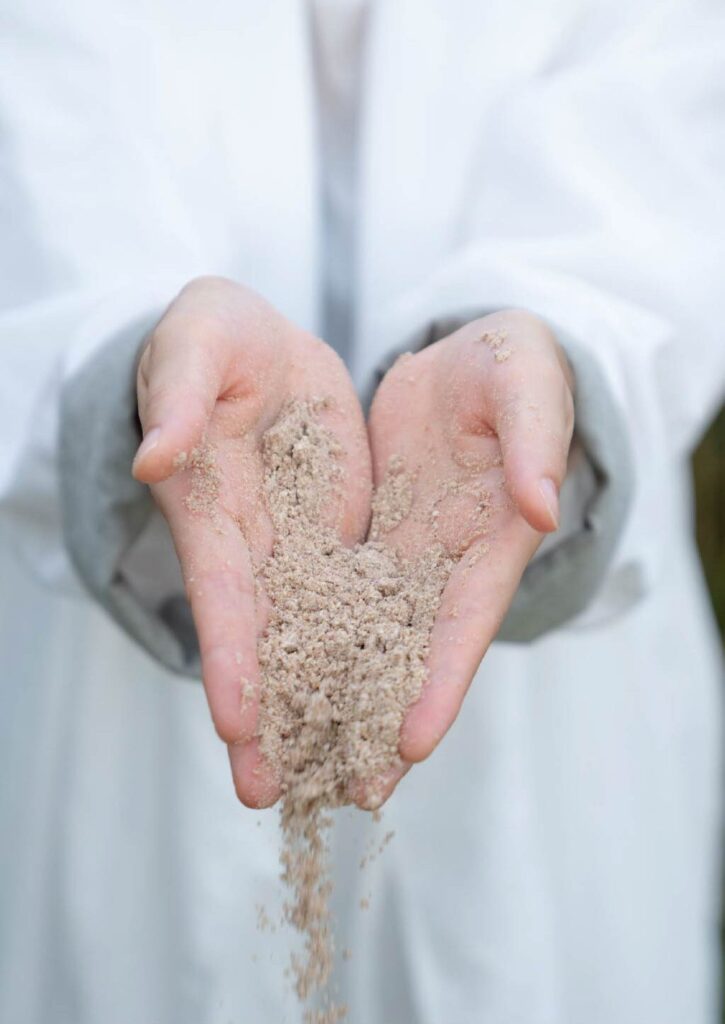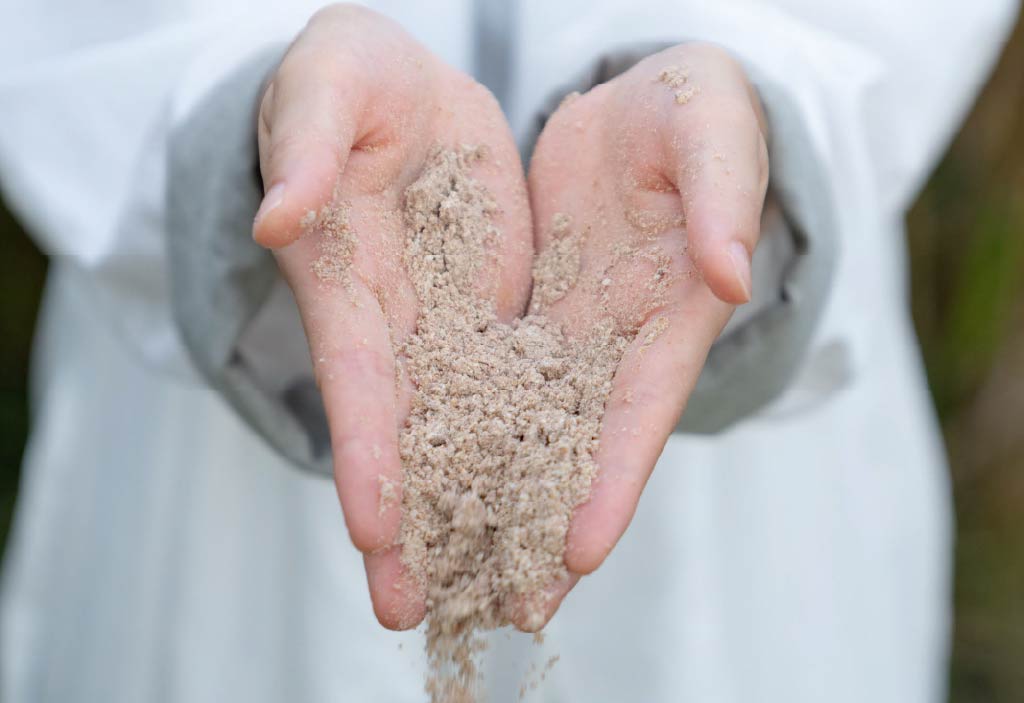 Our Commitment to Astragalus
Why we insist on Astragalus grown in Toyama Prefecture
We want to use Toyama products as much as possible, not only for the wheatgrass, but also for the fabrics we use, fragrance ingredients, packaging, and other items necessary to make our products.
There is of course the awareness of local production for local consumption to deliver safe products to our customers and the desire to contribute to the development of the local economy, but there is more to it than that.

Failures and hardships are inevitable in manufacturing. That is why we want to create Nercocia. with people with whom we can share hardships and joy in close proximity.

Astragalus bran is the core of Nercocia. We have witnessed the manufacturers in Toyama, Japan's largest producer of Astragalus membranaceus, and the people at the agricultural cooperative who struggled with the disposal of Astragalus membranaceus.
That is why we believe it is important to use Astragalus membranaceus that comes from Toyama.

We believe that behind every product is a person, and that carefully crafted products carry the thoughts and feelings of those people.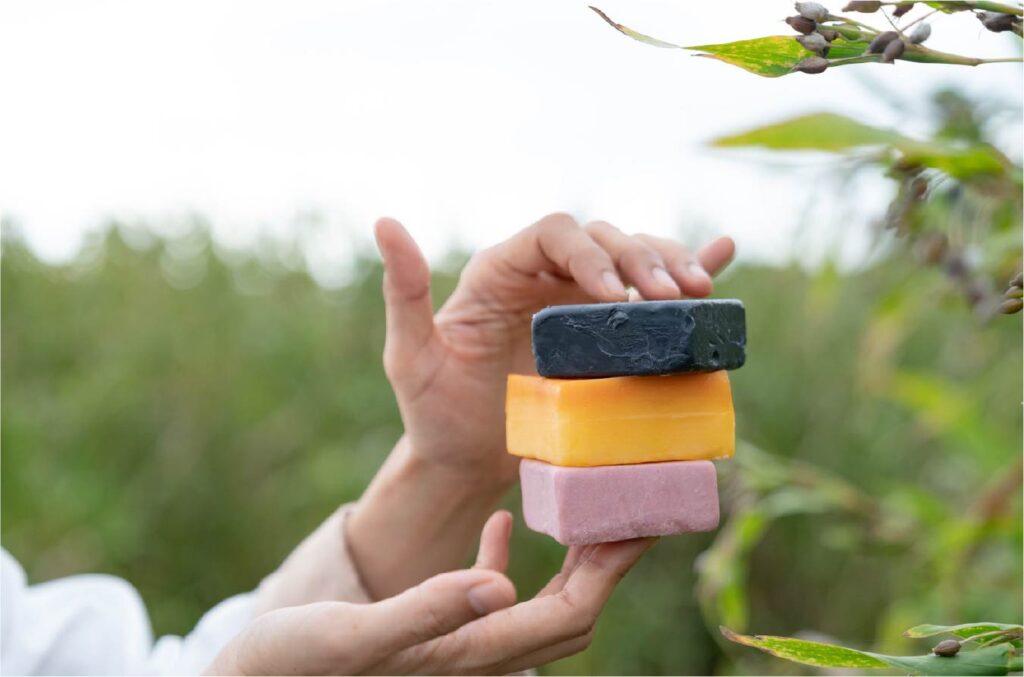 Benefits and Utilization of Astragalus Bran
Astragalus membranaceus has long been used for skin as "yokuinin . It is said to have anti-inflammatory properties and to balance the body's moisture balance, and is effective in treating skin problems such as warts, blemishes, and acne. Astragalus bran has been removed and disposed when making Astragalus membranaceus white granules. However, parts that are thrown away, also contain many ingredients that are expected to be effective for the skin.

Our wheat bran oil is extracted from bran using a special process. This natural purified oil is used in Nercocia's skin care items in abundance.
In addition, we have created "Astragalus bran oil functional processing agent for garments" for use in clothing. There are various functional processing agents for clothing fabrics, such as those that give a warm or cool feeling or water repellency. We were the first in the world to develop a processing agent with moisturizing and beautifying effects using wheat bran oil. It is blended together with olive oil and shea butter, and when worn with Nercocia. clothing, it reduces skin dryness caused by moisture evaporation and keeps the skin hydrated.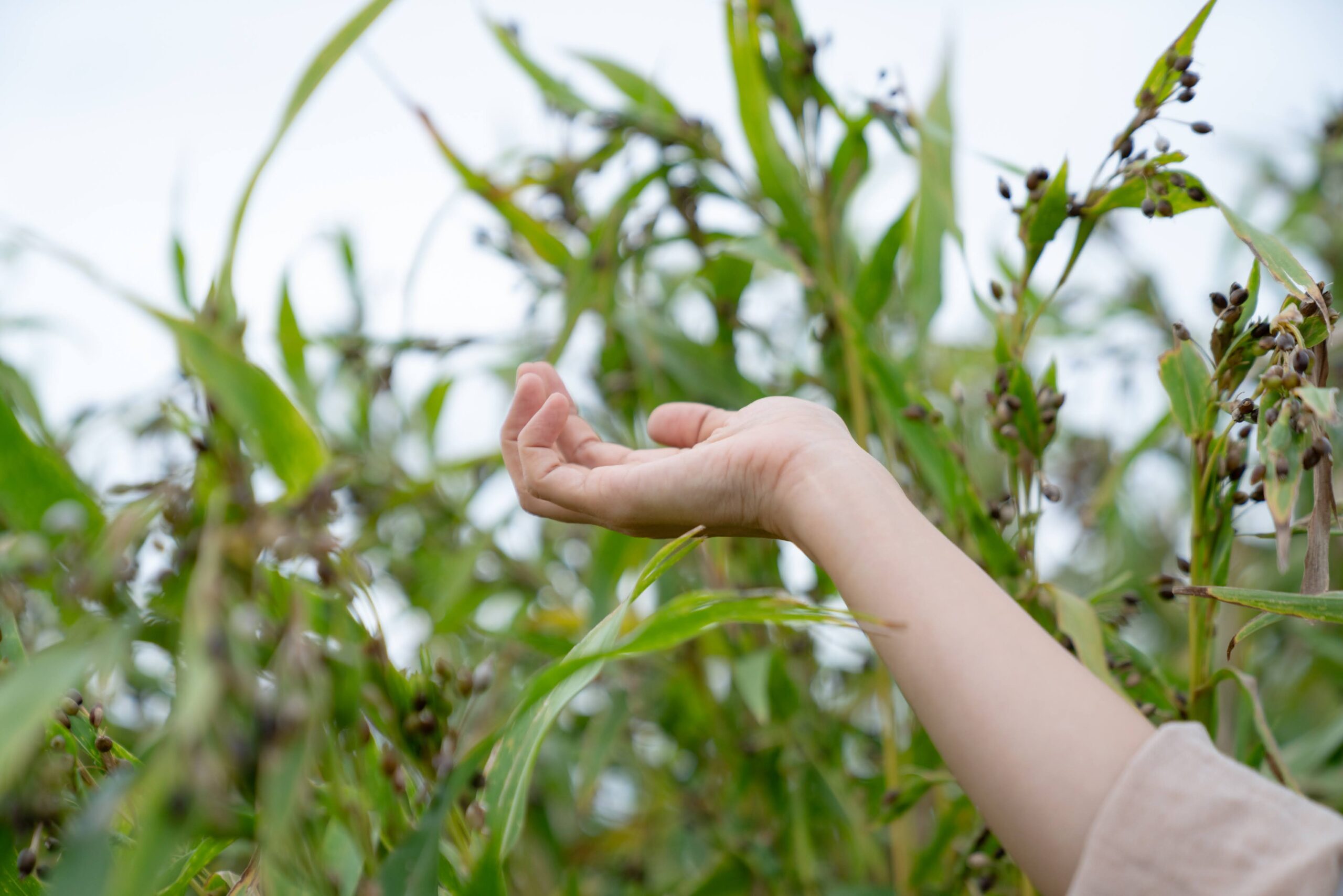 Moisturizing beauty ingredient processing
By blending beauty ingredients into the fabric, it is just like a milky lotion or cream.
It suppresses evaporation of moisture from the skin (dryness) and leads to moisturized skin.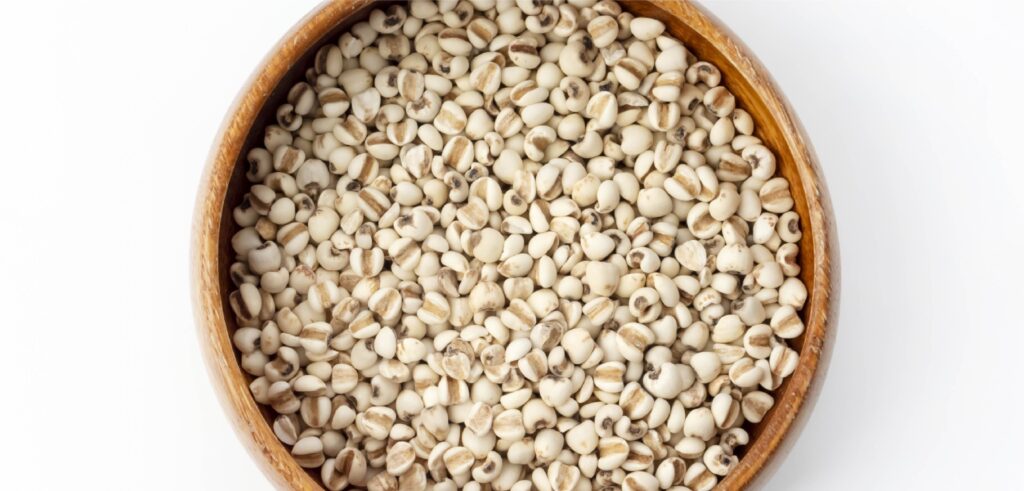 Astragalus membranaceus grown in Toyama Prefecture
Astragalus has a long history and fascination, and is said to have attracted even the Chinese queen Yang Kwei-Fei.
Astragalus is said to be effective in reducing cancer and inflammation, and is used to improve skin problems such as dullness caused by dryness, adult acne, blemishes, wrinkles, sagging pores, and freckles, as well as for beautiful skin.
olive oil
Olive oil is said to have been used by Cleopatra as a body care product for beauty. Because of its high moisturizing power and skin familiarity, it has excellent penetrating and protective effects on the stratum corneum, and is favored by people of all skin types and ages.

Among the oils that can be used for beauty, it can be used as a moisturizer, face mask, face wash, cleanser, and even for cleanser for hair and nails, providing full-body care without stressing dry or sensitive skin.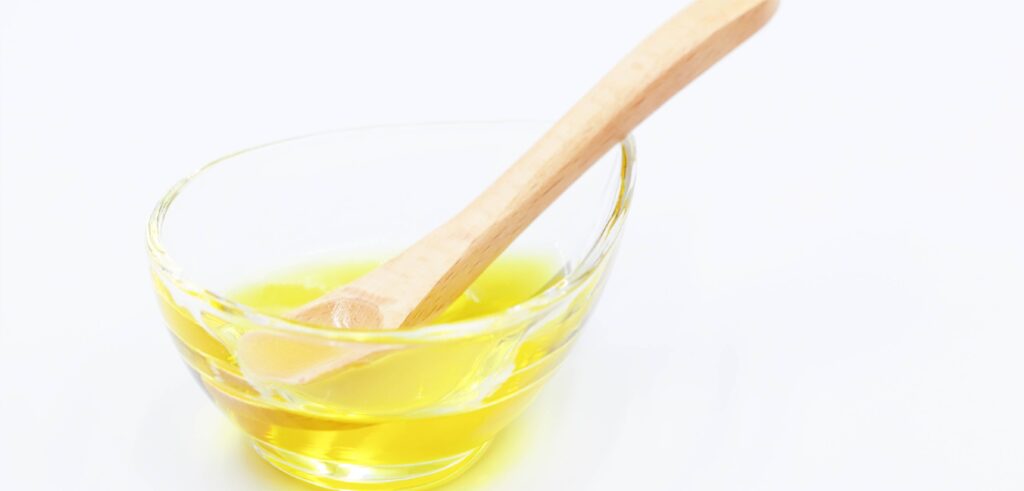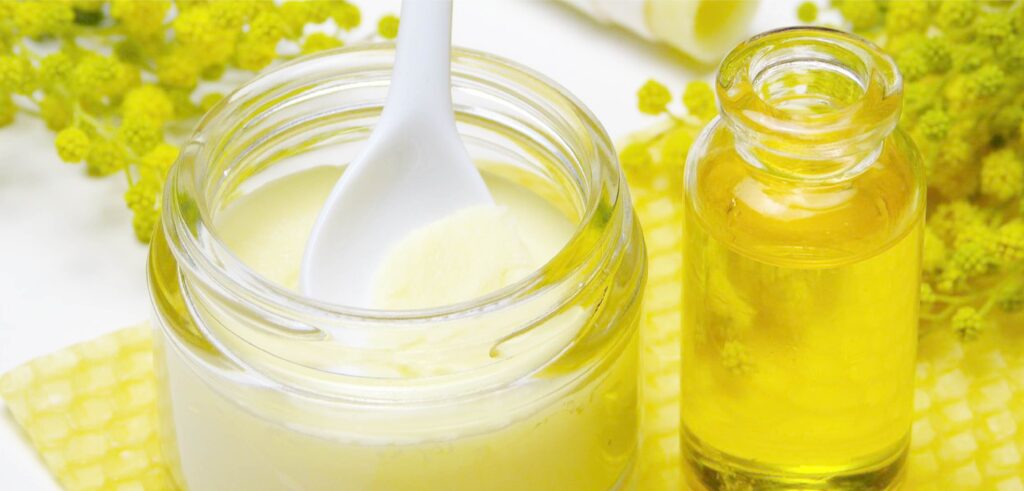 shea butter
Vegetable oil obtained from the nuts of the shea tree, a member of the red cypress family.
Also known as "nature's moisturizer," shea butter is rich in stearic acid and vitamin E, and is noted for its beauty benefits, including skin anti-aging properties.
As an antioxidant-free oil, shea butter can moisturize skin of any pH level and is effective for any skin condition.
Contains natural skin care moisturizing ingredients
Astragalus membranaceus / shea butter / olive oil / squalane / silk amino acid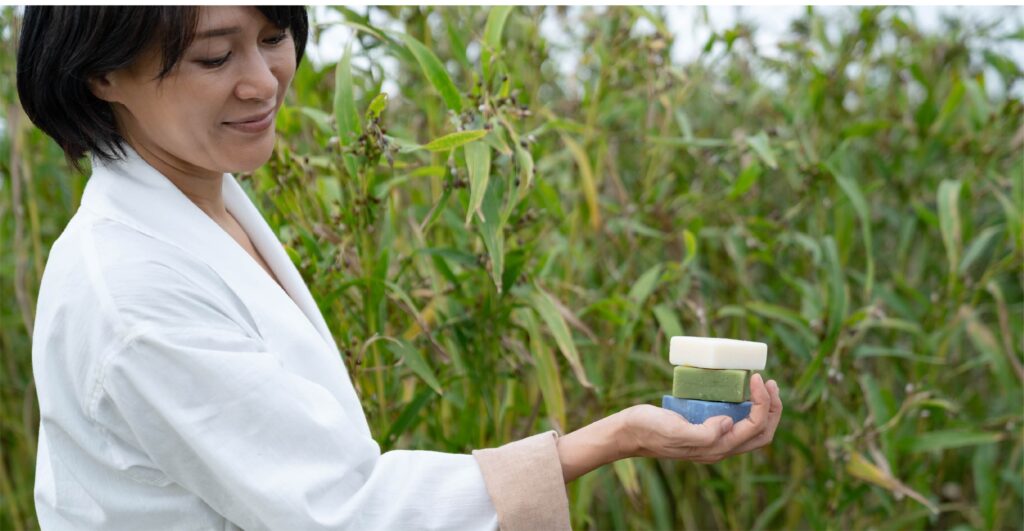 Astragalus production to product manufacturing
Toyama Prefecture boasts the largest acreage and production of Astragalus in Japan. JA Inaba, which is centered in Oyabe City, where our company is located, is making an effort to produce Astragalus membranaceus. The cooperative takes over the bran that is no longer needed, extracts it, and uses it as astragalus bran oil. The oil is processed into cream, soap, and beauty oil as refined oil, and is also transformed into clothing that moisturizes the skin by applying it to textiles using our unique technology.
Technology for refining wheat bran oil
Astragalus bran oil is extracted by a process called cold-pressing. This is an old-fashioned pressing method used by many stoic manufacturers to press olive oil, rapeseed oil, etc., as it can extract flavorful oil. Since the ingredients of the raw materials can be pressed without destroying them, the extracted oil is known for its high nutritional value. The reason we extract oil from Astragalus membranaceus is to make the ingredients of Astragalus more easily incorporated into our daily lives. Although it is a costly and time-consuming process, we hope to deliver the benefits of pure Astragalus to you.